---
ALL THINGS BRIGHT AND BEAUTIFUL
Created 4-Mar-20
Modified 4-Mar-20
ALL CREATURES GREAT AND SMALL
Created 4-Sep-22
Modified 4-Sep-22
ALL THINGS WISE AND WONDERFUL THE LORD GOD MADE THEM ALL
Created 25-Oct-15
Modified 25-Oct-15
THE PURPLE HEADED MOUNTAINS
Created 30-Jun-18
Modified 30-Jun-18
THE RIVERS RUNNING BY . . .
Created 5-Dec-23
Modified 5-Dec-23
THE SUNSET AND THE MORNING, THAT BRIGHTENS UP THE SKY.
Created 22-Nov-19
Modified 22-Nov-19
EACH LITTLE FLOWER THAT OPENS
Created 30-Jun-18
Modified 30-Jun-18
EACH LITTLE BIRD THAT SINGS
Created 30-Jan-23
Modified 30-Jan-23
HE MADE THEIR GLOWING COLORS, HE MADE THEIR TINY WINGS.
Created 29-Dec-17
Modified 29-Dec-17 Canyonlands of the Southwest
Created 16-Jun-17
Modified 16-Jun-17 My Favorites
Created 30-Jan-23
Modified 30-Jan-23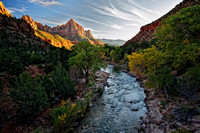 Hand of Man
Created 26-Apr-16
Modified 26-Apr-16
Pocosin Lakes NWR
Created 5-Dec-23
Modified 5-Dec-23
New York Fingerlakes, Andirondacks & Catskills
Created 8-Jul-13
Modified 8-Jul-13
Black & White
Created 31-Dec-20
Modified 31-Dec-20
Florida
Created 26-Dec-14
Modified 26-Dec-14
Wild Wild West 2015
Created 10-Nov-15
Modified 10-Nov-15
California, Arizona, Utah
Created 16-Jun-17
Modified 16-Jun-17
All Photographs-photos
Created 14-Nov-18
Modified 14-Nov-18
---
© Jim Liestman Photography